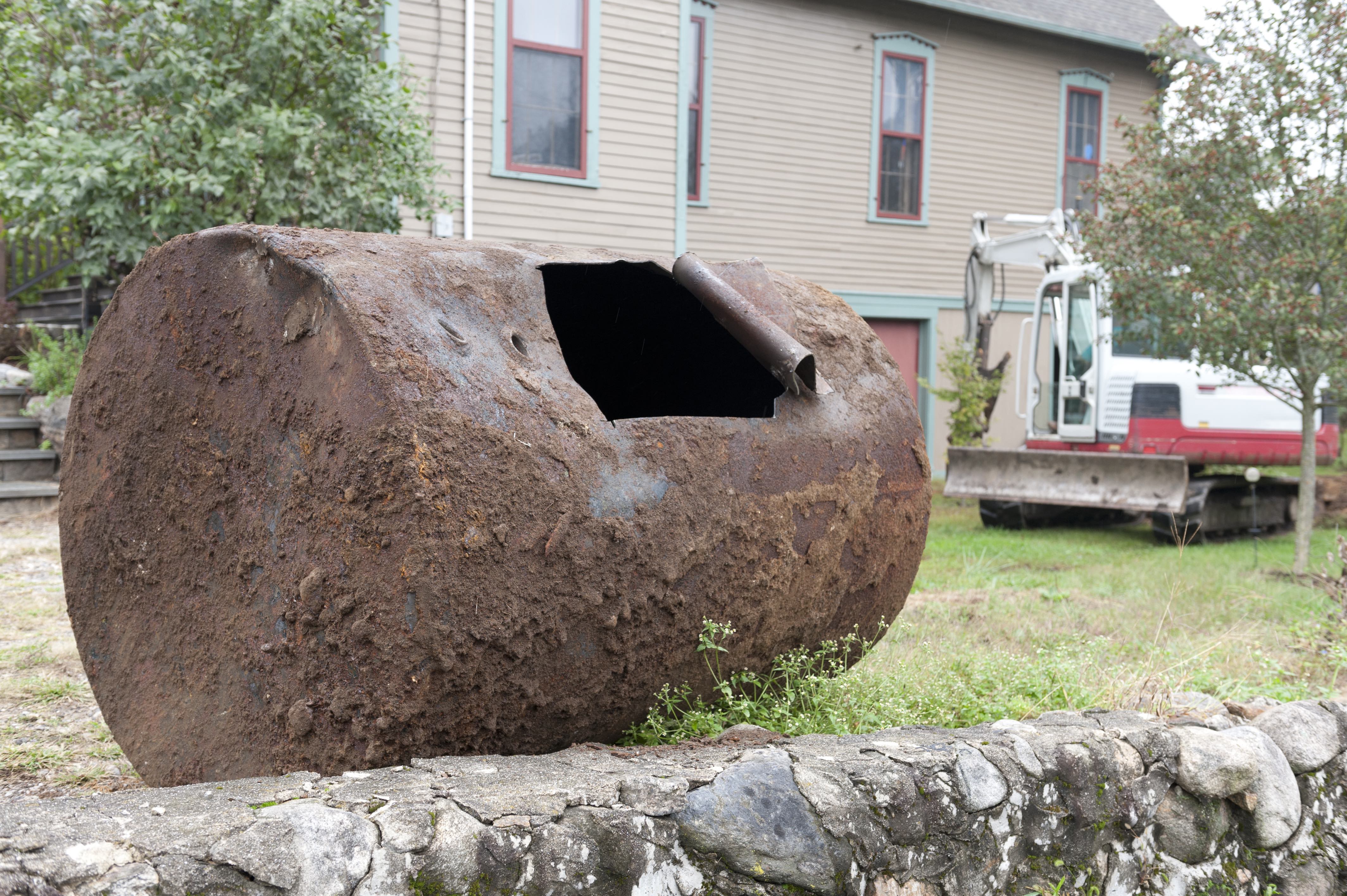 When listing a home, it is safe to assume that most houses built prior to the mid-1960s used a heating oil system involving an above ground (AST) or underground (UST) storage tank. It's common for the current property owners to be unaware of the existence of an underground storage tank as they may never used it.
Over time, it's extremely common for oil to leak from both AST's and UST's; ultimately impacting the underlying soil and ground water. The presence of soil contamination is not always obvious and can go undetected for years. When leakage is discovered, it's best to take immediate action to assess and clean up the impacted soil.
If soil contamination is discovered, tank removal, excavation of contaminated soil, and associated environmental assessment are required. This work typically requires at least one month to complete – so it's best to start this process at least a month before closing.
The fact that a storage tank is located in a limited access location does not relieve the property owner of responsibility when it comes to dealing with any resulting contamination from the tank. A site inspection can usually identify any such issue.
If a tank is said to have been abandoned by filling with sand, foam etc., or removed, and there is no proper documentation of the work that was done, then you should assume that a liability for contamination might still exist on the property.
Your attention to the environmental issues relating to past heating oil use and its potential impacts to a property is important to your client. At JS Tank Removal, our certified and experienced technicians ensure all contaminated soil and water are removed properly while taking protective measures to reduce property disruption and damage. All services are in accordance with the Maryland Department of Environment (MDE) and petroleum-impacted soil and water are properly disposed of. Our environmental remediation service is in place to eliminate radiation sources and help protect the environment.
In addition, JS Tank Removal is able to provide the following for Realtors in the Maryland and Washington, DC area:
• Expert environmental services
• Cost recovery measures – insurance and grant coverage for clients
• Environmental evaluation and sample testing
• Leak detection
• Ground water and soil remediation
• Oil tank clean-up
Explore our other dependable tank removal, remediation, and installation services and contact us for a free quote.