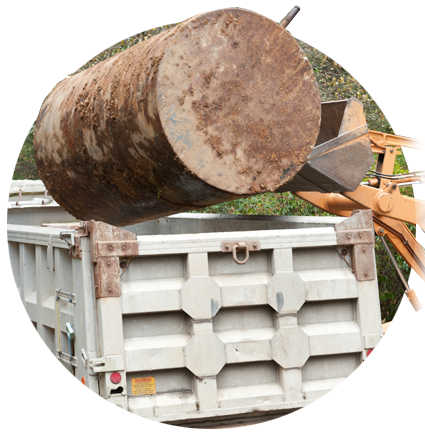 In addition to residential services, we also offer commercial tank removal services to Maryland and DC. Our expert crew can perform in any environment and can navigate around obstacles when it comes to foundations, utilities, water, etc.
Removal of oil/fuel tanks from commercial properties, civic and municipalities, service stations, airports, schools, hospitals, industrial facilities and office/retail properties.
Our team has a track record of providing environmental tank remediation services designed to protect your property and the environment.
Comprehensive and certified tank install and removal process.
Our experienced team strategically identifies any obstacles prior and during your tank removal.
We are one of a few tank removal and installation companies that hold a license in the state of Maryland and have extensive training in environmental safety services.
We remove both above-ground and underground tanks, as well as tanks located in basements, mines and tunnels.
Tank testing and scanning for leak detection.