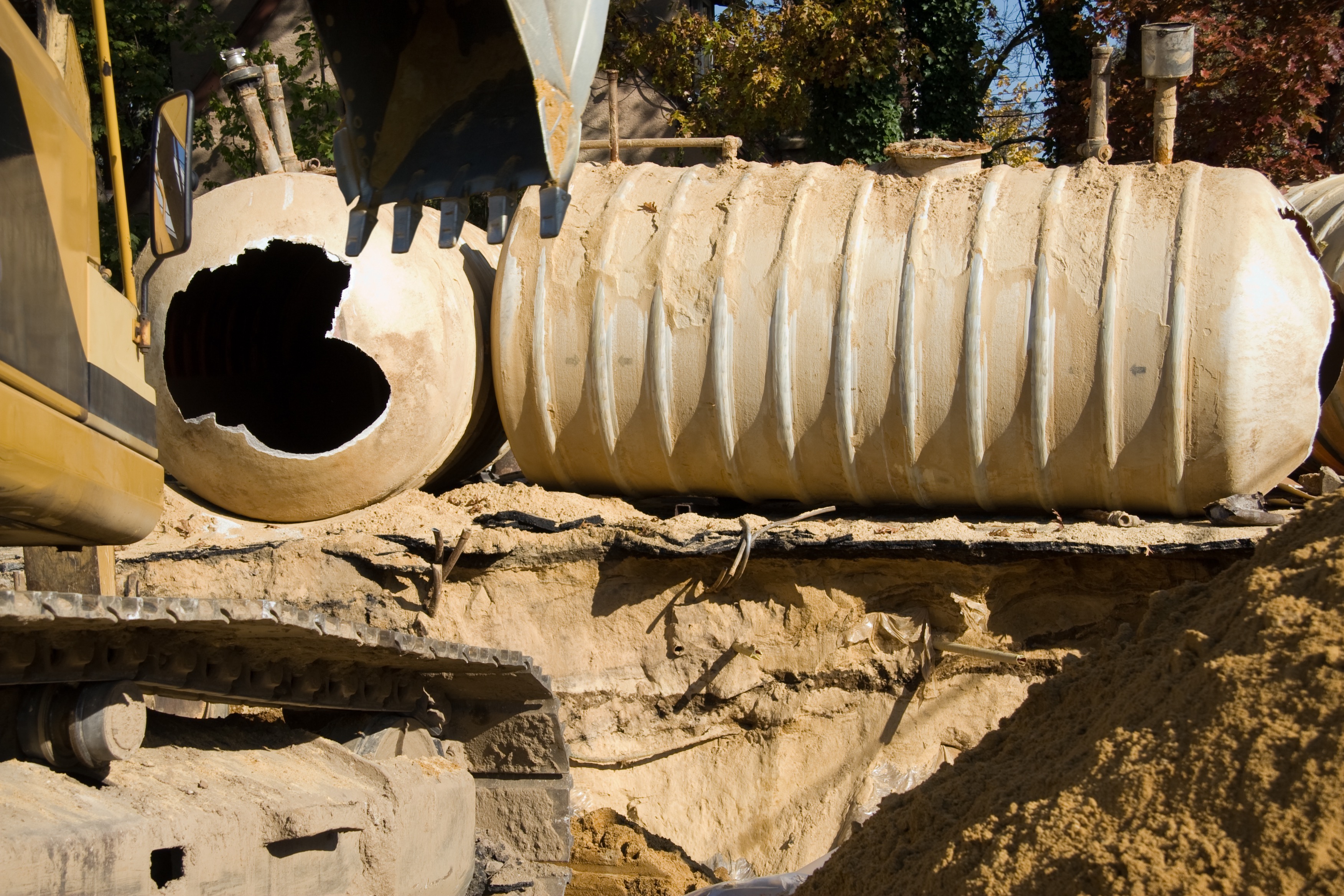 Commercial oil tanks were once used as an effective way to heat and transfer energy to commercial buildings. Now, commercial oil tanks are a thing of the past. Here are five reasons why commercial oil tank removal, from locations such as commercial properties, civic and municipalities, service stations, airports, schools, hospitals, industrial facilities and office/retail properties, is a smart decision.
1. Maintenance of oil tanks can be extremely expensive and frequent. If the tank is underground, crews will be forced to tear up grass and concrete which can add to a company's cost.
2. With the cost of maintenance being extremely high, so is the fuel that the tanks run on. More and more businesses are opting to remove oil tanks because of inefficiency and cost.
3. When businesses remove their oil tanks and install gas furnaces, this will ultimately result in more energy efficient systems. Gas furnaces are shown to have an 89%-98% efficiency rating while oil tanks are at 80%-90%. Although this difference seems small, every percentage matter's when it comes to efficiency for your business and associated overhead costs.
4. With many commercial tanks being underground, there are potential environmental impacts that could affect your business and the surrounding area. If a tank leaks, oil can contaminate the soil, air and water. The cost for clean-up can be extremely expensive and can close a business for months. Usually when these leaks happen, business owners are held finically responsible for the clean-up of the affected area.
5. Most business owners choose to remove underground tanks because they may plan to sell their property in the upcoming years. Many buyers will not buy a property that has an underground tank because of the cost of maintenance and fuel as well as any additional issues that may arise, such as a leak. Insurance companies are known to not cover these properties or have extremely inflated rates because of the potential hazards.
Does your commercial property have an underground oil tank? JS Tank Removal is one of the few licensed and insured tank removal companies in the Maryland and DC area. They can handle any tank removal, whether commercial or at home. The team has a track record of providing environmental tank remediation services designed to protect your property and the environment. Call JS Tank Removal today for a free quote.